LATEST EVENTS
---
SEPTEMBER 2017
---
Camping Expo Tuesday September 26th, 2017 –
Jackson Elementary School – 6:30
Troop 90 will do a Camp Expo for the Cubs of Pack 90 with Tent Station, Cooking station and Equipment Station.
---
ANNUAL BSA JACKSON ELEMENTARY  8-29-17
Beautifying Event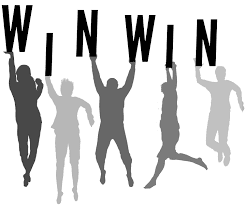 Hello Cubs Scouts,Scouts leaders and parents ….Chili here…
 I declare you are having a connected summer with your families.
 Thanks for your help in the Troop and in the Pack.
 It is time for our  Annual Jackson Elementary Service Project  Beautifying Event as a Win-Win.
Every year we come together PACK 90 AND TROOP 90 to serve one of our  charter locations that makes possible for our scouts to meet every week. Pack 90 is celebrating 11 years as a meeting post at Jackson Elementary and we pay  forward every year by cleaning the front entrance,pull weeds ,set up bark,removal,etc.
---
AUGUST 2017
Bubble Run Volunteer Run
August 26, 2017 at 06:30 am
bubble run 2.0

---
JULY 2017
Venturing crew 90 goes to
SWAMP BASE LOUISIANA JULY 5TH, 2017!!!
About Swamp Base
 Louisiana Swamp Base is a national conservation and high adventure recreation base created in 2010 by the Evangeline Area Council, Boy Scouts of America to commemorate the Centennial of Scouting while also making a 100 year commitment to annually immerse thousands of youth in the environment and culture of the Atchafalaya Swamp.
Each year Swamp Base focuses on improving the quality and experience of the Atchafalaya Swamp through environmental stewardship efforts and high adventure programs that instill pride and ownership in the area by allowing youth to experience the swamp firsthand. Swamp Base celebrated it's 5th anniversary of operating summer high adventure treks in 2017.
---
JANUARY 2017
---
WEBELOS ANNUAL PARTY NIGHT  TUESDAY 1-31-17
webelo-annual-partyyyy

---
WINTER CAMP  JANUARY  14-15-16
Dear Troop 90 Member,
You have been invited to Troop Meeting Tonight – Winter Camp this Weekend & High Adventure Planning for the next Four Years on Tuesday, January 10/2017 at 06:30PM.
This event ends at Tuesday, January 10/2017 at 07:30PM.
Hello Scouters,
Tonight Karl Kohagen is going to come and talk to us about high adventure planning and services available to control costs, enhance the experience, and open high adventure camping to more and younger kids and older adults.
He's got 30 plus years of scouting experience, 20 of which he's spent running Crews.
Cub Scout parents are invited as the information here will impact them in the future.
We will have snacks.  You will have questions.  Karl will have answers.
The other big agenda item is planning our Annual Winter Retreat, which will be this upcoming Friday at Cascade Meadows and will last until Monday (MLK Day).  We all sleep in a mountain retreat village house with multiple bunks and rooms.  You can elect to build a snow shelter and camp overnight in it as they did last year (It was too warm, and they had to shed clothes to be comfortable).  Snow showing, sledding, food, fellowship, and fun.
Cost is $90 for the weekend, which includes the transportation, lodging, and all meals.  Untouchable.  Try doing something like that in Leavenworth.  If money is an issue, come find us and talk to us.  Gas donations to drivers is advised.
We will meet at FBC on Friday night, time to be announced.  We'll drive up, have fun for Sat, Sun, Mon, and come home.
If you've never gone, you don't want to miss it.  If you have, you are already packed and fibrillating with anticipation.  More updates to follow.
Happy New Year!
Matt Kelly
Scoutmaster
---
2016 – SRPA Shooting Overnight
REVISED DATE MOVED TO
DECEMBER 3OTH, 2016
Dear Crew 90 Member,
You have been invited to SRPA Shooting Overnight on Friday, December 30
STAND BY FOR TIMES
A permission slip is required for this event.
Cost: approximately $10.00 plus food.
RSVP by Tuesday Nov. 1, 2016 on Troop Track or Facebook (BSA Crew 90 – Venture Scouts – Everett, WA)  https://www.facebook.com/groups/BSACrew90/
---
Ham Radio Classes 2016
Howdy Folks,
As I look at the calendar our schedule is packed until Christmas.  As such I'm cancelling the Ham Radio classes until Jan when we can have more than a few weeks in a row.
Bests,
Matt
---
PACK 90 SCIENCE FAIR 2016
---
Cub Scout kickoff Party !!
YES TOMORROW!!
TUESDAY SEPTEMBER 13TH @ 6:30pm
Real Fire Fighting with Fire Extinguishers

Tie-Dyed Shirts

Live Radio Broadcast

Smore's

Talk On Armature Radios

Play on the Pack's Private Minecraft Server
Parent Information Meeting tomorrow September 13th, 2016- 6:30PM
@Jackson Elementary School Cafeteria
There will be an informational meeting for parents to answer questions about Cub Scouting, how Pack 90 operates and is funded, and the Cub Scout Activity Year. Your kids will be busy having fun while we talk about Scouting.
Cub Scouting is an American institution serving parents and children 11 and under for over 100 years.
Economic hardship is, and has never been, a barrier to any boy who wants to be a Cub Scout. We have scholarships program to cover expenses, so do not let this be a consideration as to whether he should join or not.
Cub Scouting is A FAMILY ACTIVITY
We have an active sibling program for sisters and kids under 5 as well, and they are welcome to come to weekly meetings
Any Questions Contact your Cub Master Heath Thomson to info@scoutsbsa90.com or visit our website www.scoutsbsa90.com
See You Tomorrow Tuesday September 13th for the party!!
…WE WILL KEEP YOUR KIDS BUSY WHILE WE TALK TO YOU ABOUT SCOUTING
---